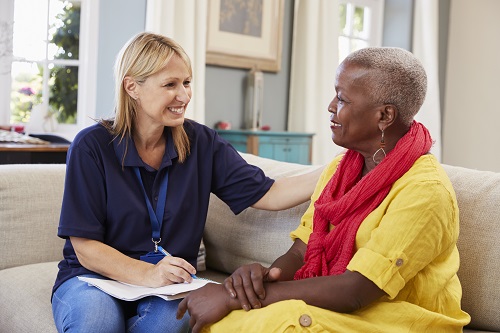 When the time comes to receive home care service in Bethel, Connecticut, it can be challenging for a senior and their family members to adjust. However, home care offers valuable services like personal care, companionship, and more that can benefit your elderly loved one.
Likewise, here are tips to help ease the transition to home care:
Discuss the transition early.
When you and your family have decided to enlist the help of caregivers, discuss the care option with your senior loved one. Discuss the reasons why home care is a good care option and highlight its benefits. This will give your loved one time to adjust to the idea and express any concerns they may have.
Involve your senior loved one.
When creating a care plan, be sure to discuss it with your senior loved one. Ask for their opinion on the services they would like to receive. This is a good opportunity to discuss their needs and make them feel more involved.
Meet with the caregiver.
Most home care agencies will perform consultations and meet with the family. This allows your senior loved one to meet the caregiver in person to determine if he/she is a good fit for your family.
Is it time for home care? If so, we at Home Care Providers of Connecticut offer services like homemaking, disease management, and concierge services to meet your loved one's needs. Get in touch with a reputable homecare agency in Connecticut to get started.