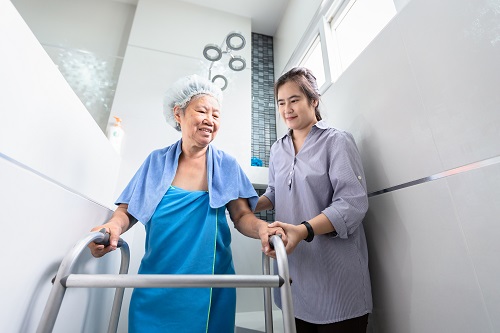 When we get older, everyday tasks like bathing, grooming, and similar personal care tasks become more challenging. Health issues like poor mobility and other conditions can make it difficult to maintain good hygiene. That is why many families turn to a reliable home care service in Bethel, Connecticut to help look after their senior loved one's needs.
Here, we share tips on how to promote good hygiene at home:
Establish a daily routine.
Set aside a time each day for tasks like bathing, grooming, and toileting. This includes skincare and dental care. Creating a routine will make it easier to perform each task and will improve hygiene habits over time.
Make adjustments to the bathroom.
The bathroom can be an unsafe room in the household. Making small adjustments like installing grab bars, a shower chair, and improving the lighting can greatly increase comfort and safety for your senior loved one.
Seek professional help.
Another option is to seek help from professional caregivers. An in-home caregiver can assist your loved one in personal care tasks to ensure comfort, safety, and overall wellness.
Home Care Providers of Connecticut is a well-established homecare agency in Connecticut offering in-home services like companionship, homemaking, and personal care. To improve your elderly loved one's quality of life, contact us today.