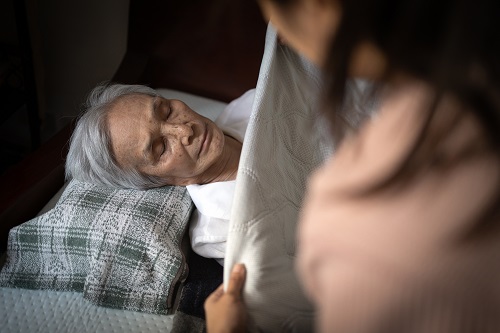 Sleep is important for our bodies to repair themselves after a long day's work. Completing the full 8 hours of shut-eye allows us to feel energized and be more ready for the day. This is especially vital for aging adults. Seniors are more prone to diseases, as such, it is important to give them proper rest to fight off illness.
You can help your loved one achieve a restful night. With the proper techniques and tips shared below, you can guarantee a peaceful night where good dreams await.
Ensure cleanliness.
Keep your loved one's room tidy by helping them organize, as well as getting rid of unimportant materials. Clean sheets are important, too. Trusted caregivers can easily help with these chores.
No screen time before bed.
Giving your eyes ample time to rest allows us to relax immediately. Turn the TV and other devices off at least 1 hour before sleeping.
Keep room in ideal temperatures.
The ideal room temperature is 65? or 18.3?. Our body temperature naturally drops a little during sleep, so maintaining a cool temperature is ideal for better sleep.
Reduce daytime naps.
Seniors should have more daylight exposure to keep their body clock normal. Sleeping during the day will mess up their internal clock, thus interrupting sleep at night.
No caffeine before bed.
Of course, tea or coffee should be off-limits before bed. Caffeine keeps our brain energized, so it hinders the body from relaxing.
We hope these tips will help you or your loved one achieve better sleep. For more tips, our homecare agency in Connecticut is always happy to help.
Home Care Providers of Connecticut is your trusted home care service in Bethel, Connecticut. Contact us today for quality care at home.