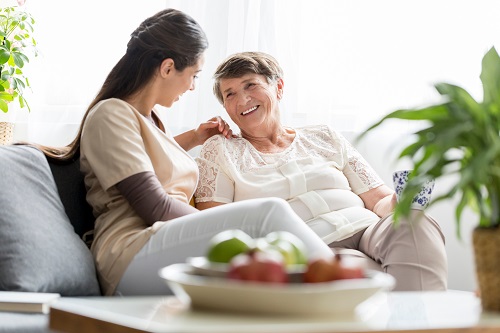 Caregiving is an honest, and compassion and skill-based job that makes a significant difference to the lives of seniors and their families. In the lives of seniors receiving care and assistance outside their family members, it is without a doubt that caregivers are treasured and considered important. We have been going on and on about their importance and significance so, let us understand why.
Caregivers play a lot of roles in the seniors' and their families' lives. Here are a few of them.
They provide personal care.
Since seniors have a hard time doing daily tasks like before, caregivers help them do activities of daily living including bathing, dressing, and toileting.
They are advocates.
Caregivers are the ones communicating between doctors and their patients regarding their health conditions and needs.
They provide medical care.
Caregivers know and understand how to manage and go about seniors' medical conditions and needs. Thus, they administer and monitor their patients regularly.
They are the main support system.
May it be mental and emotional, caregivers provide these kinds of support and encouragement. This is important so that seniors can express their feelings and actually know that someone is there for them.
Home Care Providers of Connecticut is known for providing excellent home care service in Bethel, Connecticut. We understand and value the importance of caregivers to clients thus, we strive to employ only the compassionate and highly skilled staff and medical professionals for the health and wellbeing of their loved ones. With our team's sense of dedication, competency and compassion, we ensure to provide the best quality of home care that you deserve.
If you are looking for a homecare agency in Connecticut that can provide highly-skilled and trained professionals and caregivers, we got you! Just contact or visit us anytime.